Folding PVC electrical casing can be a pain as it is difficult to shape. PVC Angle Puncher is specially designed to punch electrical casing for folding purposes. With just a squeeze, a perfect triangle will be trimmed off to ease the shaping to get a perfect 90-degree angle bend.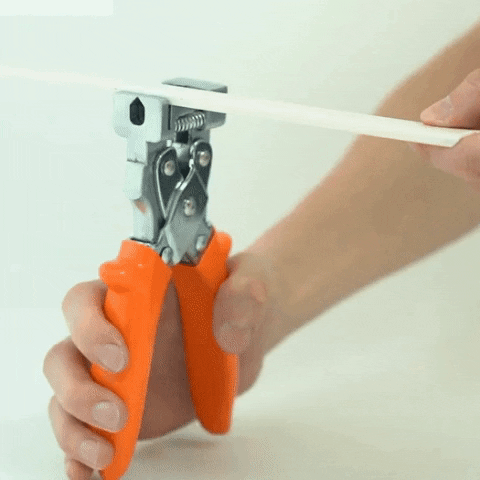 FEATURES:
This puncher is used for cutting a perfect triangle to make a perfect bend for your electrical casing.
Made of high-quality steel material, very durable.
The handle with a rubber cover, good grip and more convenient to operate.
Suitable for thin aluminium, PVC card and etc.
Easy to operate & convenient to carry.
PACKAGE INCLUDES: 1 x PVC Angle Puncher