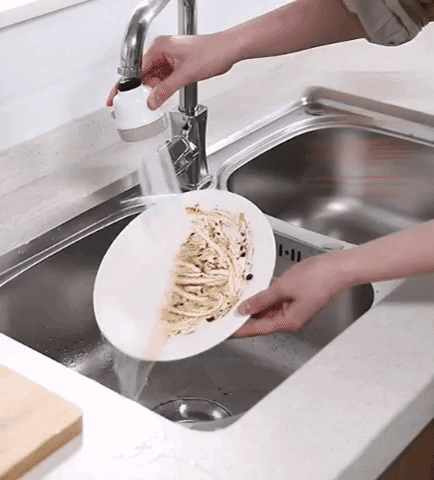 Introducing Rotatable Kitchen Tap Head, a must-have kitchen tool that makes your daily kitchen life much more convenient. It features a 360 degrees rotatable tap nozzle and a unique 3 modes spray function, helping you to clean your sink or wash your food ingredients effortlessly! This tap head is suitable for most types of the faucet and no tools required to install. Moreover, it also features no water splashing that reduces energy costs and water usage by more than 50%.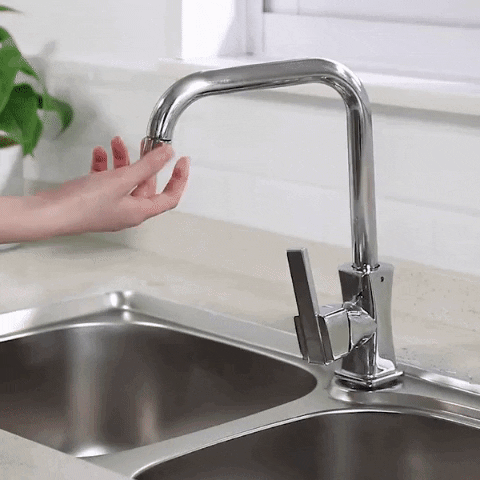 Features:
High-Quality Material - Made of ABS silica gel stainless steel sheet that is thick and durable. High-temperature resistance, not easy to deform. Easy to clean, simply remove the strainer and rinse it off under the water.
3-Modes Spray Function - 3 water outlet modes with one-button operation. Jet mode, Jet + Shower mode, and Shower mode. It is 360 degrees rotating, make it easy to clean the blind angle of the kitchen sink. 
Compatible & Easy to Install - Upgrade the product for 99% type taps. Compatible with 24 internal thread / outer thread 22 calibers. It can be installed in minutes.
Adopt Environmental Protection Concept - Increase water pressure, select water outlet mode according to different usage scenarios, and improve water utilization rate. Saving your money by reducing energy costs and water consumption by more than 50%.
Package Included: 1 x Rotatable Kitchen Tap Head