Sew precisely without marking!
Sewing Machine Laser Guide provides a red straight line vision guide that enables you to sew the exactly straight and tidy seam and edge line on your sewing projects with ease.
FEATURES:
Accurate Straight Line - Straight-line laser pointer designed perfectly for your sewing projects. Achieve perfect topstitching, decorative stitch, and straight seam on your faux leather jacket, vinyl, upholstery, belt, and even more! Never worry about making mistakes that leave a permanent mark on your precious workpieces.
Ideal For Different Sewing Materials - It is perfect for all kinds of sewing projects without needed any chalk marking and stencil. A perfect guide for professionals and beginners. No more crooked stitches.
Fit All Sewing Machine - This sewing machine laser comes with a magnet-based that is easy to attach and remove from your sewing machine, serger, and embroidery machines. Bendable arm so you can position the laser anywhere you like.
Adjustable Laser - You can adjust the tip of the laser to increase the light width when sewing dim colors and thicker leather. Bendable arm laser lets you freely position the laser anywhere you like.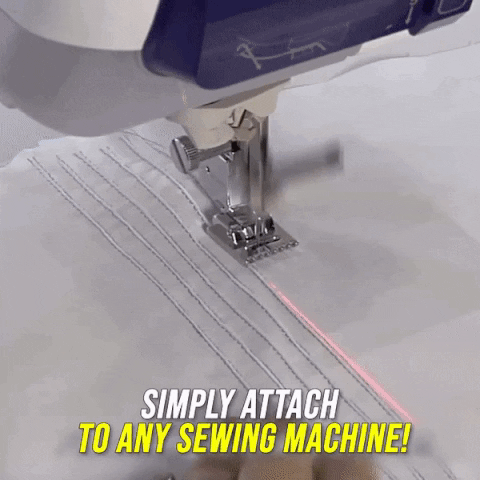 SPECIFICATIONS:
Product Color: White
Laser Color: Red
Laser Type: Straight line, cross line, dot
PACKAGE INCLUDED:
1 Unit x Sewing Machine Laser Guide