Enjoy your hot chocolate in the trendiest way!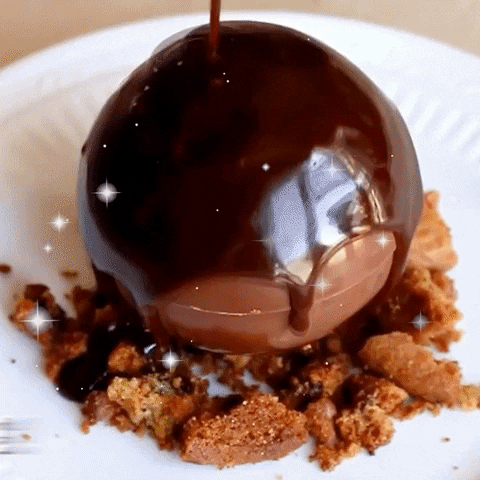 Pour your favorite recipe into the hole of the Silicone Chocolate Bombs Mold, and put it in the refrigerator, then prepare and cool completely. Now, you can decorate the cake with the chocolate bombs. With the silicone mold you will be able to bake various kind of desserts such as dome mousse, ice-cream cake and so much more.
Put the bomb into the mug, pour some hot milk over it until the chocolate begins to melt! The perfect cup of cocoa! It's seriously like magic. These chocolate bombs are perfect snacks to snuggle up with while watching your favorite holiday movie!
Features:
Huge Dissolving Cocoa Bombs
Mesmerising to watch because they dissolve in warm milk and then release hot cocoa mix, marshmallows, and other delicious goodies.
Delicious Chocolate
There's never a better time to indulge in rich, dark, and delicious hot chocolate.
Versatile Fillings


With the half cup molds, you get to put into fillings of all choices, marshmallow, candies, more chocolate and anything you want!
Multi-Function


Can be used to make various kind of desserts, such as raindrop cakes, mousse, ice cream cake and so much more!
Premium Materials


These molds are made of food-grade silicone that are heat resistant and dishwasher safe. 
Specifications:
Size: 5 Slots - 8 x 4CM; 6 Slots - 7 x 3.5CM; 15 Slots - 3.8 x 2CM; 24 Slots - 3 x 1.5CM
Color: Red
Package Includes:
1 x Silicone Chocolate Bombs Mold