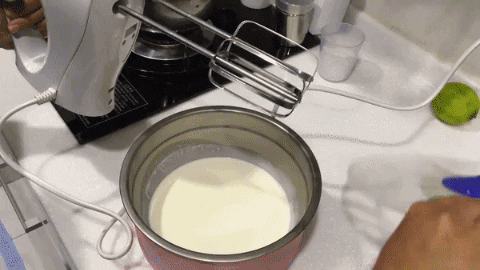 Do you find yourself doing a lot of wiping up splashes every time after you mix ingredients for a recipe?

Now you can stop these splashes by using the Silicone Splash Guard over the mixing bowl. This splash-proof cover can be used to prevent the splashes spill on your countertop, walls or floor from baking. Plus, its semi-transparent color allows you to clearly see what you have mixing from the outside. Silicone Splash Guard also can use to cover the food to be reheated. The holes use as ventilation holes to allow steam to escape during cooking and its flaps prevent splashing.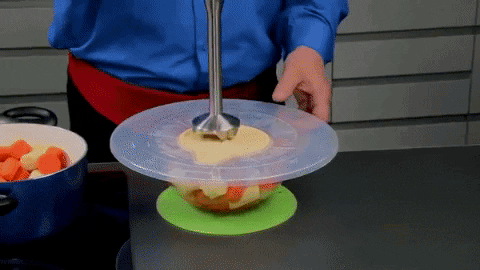 Features:
Made of food-grade environmental protection PP material, transparent design, safety, and ease of use, can be observed in the case of mixing.
It is heat resistant and can be used several times.
The operation is simple, and only the head of the hand holding or the electric motor is needed to be used by the soft ring of the cover center.
Diameter 11.81 inches, suitable for most of the egg basin, the middle part of the diameter of the silica gel about 4.33 inches, electric mixer, manual mixing and other flexible use of the top hole design.
Splash-proof cover can be used in butter and cream to prevent food baking splash.
Package Included: 1 x Silicone Splash Guard