No more messing up your mums' cooking pots and stoves!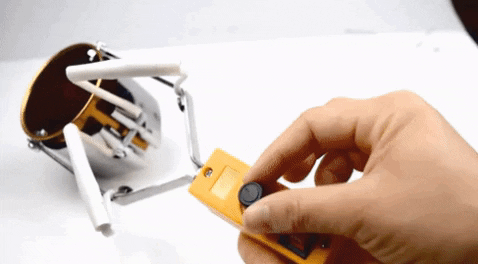 Melting lead and tin with a stove is dangerous and it is not so convenient if you are trying to pour the melted lead or tin out.
Soldering Furnace 
is specially designed to
 melt metals such as lead and tin easily. The temperature is adjustable via the knob. With the portable design, you can pour it into the molds easily.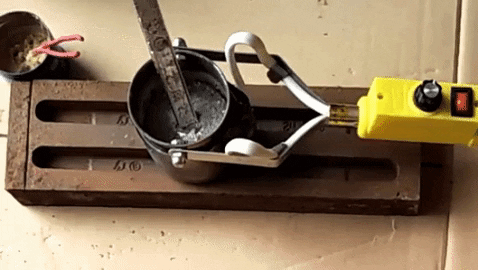 FEATURES:
Using high-quality stainless steel solder pot, with a high temperature and abrasion resistance, non-stick surface with less power consumption and energy-saving.
Molds pouring made easy.
Effective insulation technology to shorten the melting of tin time, improve thermal efficiency, reduce energy consumption.
Easy to operate.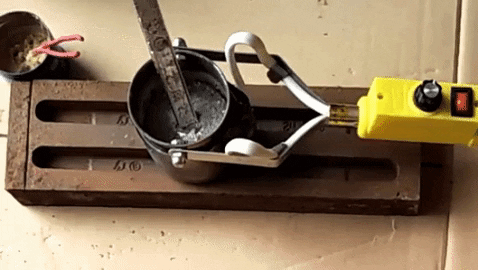 SPECIFICATIONS:

Capacity: 1500g

Pot internal diameter: 55mm
Pot depth: 85mm
Molten solder time: 3-8 minutes
Input voltage: AC110V-220V, 50Hz/60Hz
Power:280W
Temperature: 150℃-450℃
NOTE:

Wear protective gears while using the device (goggles, respirator)
The temperature of melted solder shouldn't be too high, or it will cause the aging of the solder pot, the darkening or yellowing of melted solder.
When highly acidic scaling powder is applied, the solder pot is more likely to be corroded or perforated under extraordinarily high temperatures.
Package includes:

1 x Soldering Furnace