Helping Hand Tool!! Buy More Save More!!!
I believe most of us will face a common problem when comes to cans cap opening. Difficult to open the cans' cap? Do you think you are the reason for the lack of strength? No! It is because we all did not find the correct bottle opener!
This Stainless Steel Adjustable Can Opener definitely can solve all our problems in a second! This creative equipment taking advantage of opening the can lid, which can easily unscrew glass cans and a variety of kitchen seasoning cans, bottles, etc. This gadget makes your life easier!
FEATURES:
More description of our Stainless Steel Adjustable Can Opener-
Ergonomic handle- This can opener comes with a non-slip handle, it contains an ergonomic knob in sturdy shape for easy turning without hurting your fingers. It is comfortable to grip in your palm and allows you to cut everything safely and easily. Help to prevent any harm.
Multifunctional- This can opener is ideal for an open can lid, the lift can tab, an open bottle cap, and more. So you can now stop struggling when opening cans cap.

Compact design- This can opener uses a compact design so it is convenient to carry and store. It a great for you to bring along while self-driving, outing, house use, and so on.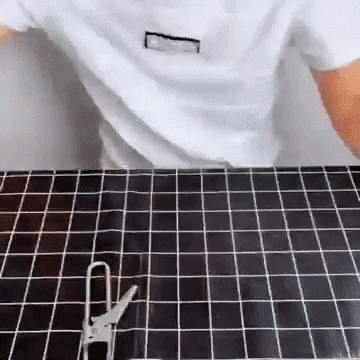 Easy to clean- This can opener is made of stainless steel so it can be washed. Just simply hand wash with warm water and a mild detergent; rinse and dry immediately.

Adjustable design- This can opener used an adjustable design where the opener can easily adjust to any size. It is easy to deal with all kinds of complicated bottle caps. Suitable for bottle caps of various sizes.

High Quality- This can opener is made of fine stainless steel, it will not rust and precision-made, durable, and provide a long life service. It will not damage the cap so the cap can be used again after it being opened.
SPECIFICATIONS:
Color: Silver
Material: Stainless Steel
Size: 19cm*3.3cm
PACKAGE INCLUDED:
1 x Stainless Steel Adjustable Can Opener