Hard to remove stain and worn-out steel brushes? No problem, the Stainless Steel Pot Cleaner is here. Problem solved! It's time to take the Pain Out of Cleaning A Burnt Pot or Scorched Pan.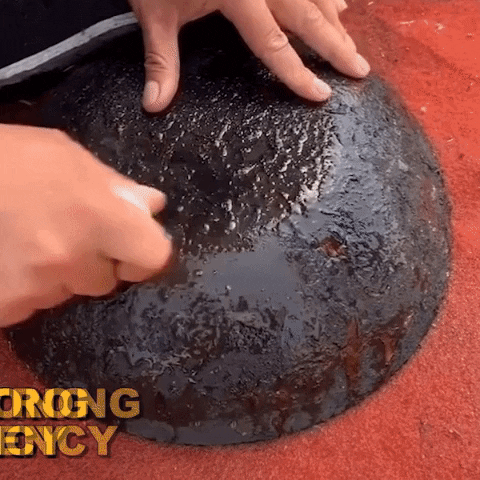 It is chemical-free cuts scrubbing time in half, and lets you Give your rusted kitchenware a second life to shine brighter!
Say NO to rust forever!
This Stainless Steel Pot Cleaner is the easiest and most effective rust removal stick, made from the best quality materials, safe, and friendly environment. Completely wipes off the rust when you wet the edges of this little stick and brush against the rust.
Do not worry about that kitchenware that was old and rusty, save them and reuse them all over again with the help of this rust remover: small and very effective.
Instruction:
Step 1: Before using this brush to clean, please wear rubber gloves.
Step 2: Please tear part of the outer plastic skin, then hold the brush to clean metal rust, such as the gas-oven, pressure cooker, steel cook, teapot, Kitchen knife, aluminum alloy, and stainless steel more easily.
Suggestion: Put some water on the kitchenware when cleaning, that would be easier to clean metal rust.
Specification:
Material: Microfiber
Size (approx): 50 x 23mm
Color: Send randomly
Package Includes: 1 x Stainless Steel Pot Cleaner (2pcs)