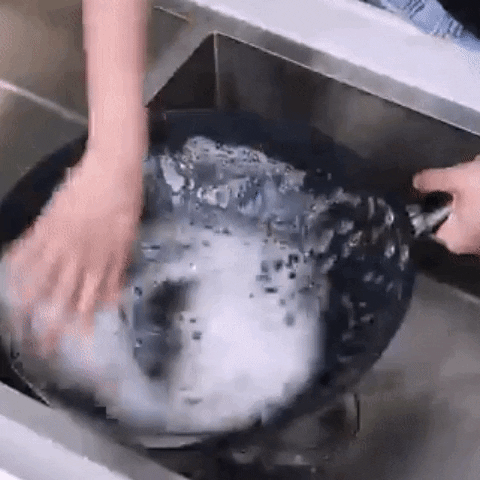 Stainless Steel Pot Washing Net is made of restaurant quality 316-grade stainless steel, which is food-safe and ultra-hygienic, unlike conventional germ-infested scrubbers. Each ring is handmade with smooth edging for strength and comfort to protect the seasoning of your pans. It is suitable for all kinds of kitchen cookware and it is light and convenient for home, camping or travel.
FEATURES: 
High-quality stainless steel, safe, stainless steel, durable.
The cleaning net is designed with a hanging hole for easy storage of the cleaning scrubber.
The cleaning scrubber can be cleaned, reusable, durable, and long-lasting.

The cleaning scrubber is connected by 2 circles and is not easy to fall off; do not scrape your tableware and kitchen utensils.

Can be used to clean cabinets, pots, microwaves, cooking stations, etc.
SPECIFICATIONS: 
Material: 316 Stainless Steel
Size: 4" x 4"
PACKAGE INCLUDED: 
1 x Stainless Steel Pot Washing Net