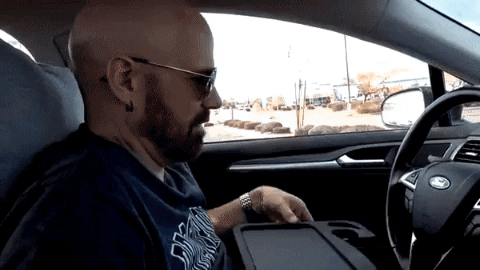 Steering Wheel Tray is a portable tray that is highly recommended for drivers who are always traveling with their cars and would want to keep their car organized and clean. It is easy to install, just hook it on the steering wheel and it will become a multinational desk.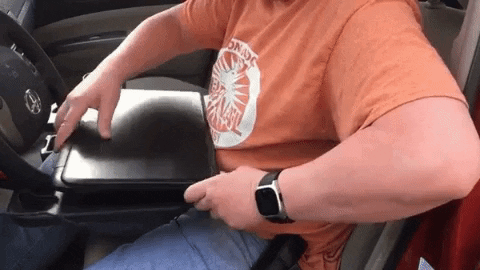 Features:
✅HIGH QUALITY – Steering Wheel Tray will provide you with the sturdiest and most durable long lasting car tray. It is constructed with cup holders and a flat surface with multipurpose the car tray takes up so little space. It's very light to carry,but sturdy enough to support a laptop, lunch, notepad.
✅PORTABLE – Steering Wheel Tray is portable. It's the most convenient and practical tray with multi functional usages; a quick snack, breakfast tray, kids meals, coffee holder and more. Plus it can easily hold your laptop tablet or iPod. You can use it as a lunch tray, item organizer, laptop holder or any other functions that you can think of.
✅EASY TO INSTALL – Steering Wheel Tray is a most affordable and ideal car accessory. Installing it is also very easy – you just have to hook it on your steering wheel then you will get an instant ergonomic desk. The desk can be intended to mount on the steering wheel in seconds and can be stowed while not in use. The lightweight construction makes it easy to store in the back seat compact.
✅MULTI-FUNCTIONAL – Steering Wheel Tray can be mounted to steering, assistant seat and seat back. This portable car tray can be used by driver for food or as a notebook support or desk providing convenient place for notebook, grocery food, drinks and etc.
Package Included: 1x Steering Wheel Tray