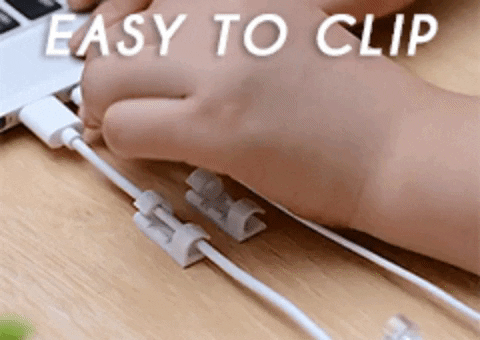 Introducing Sticky Cable Organizer, your great helper to organize all the cords at home or at the workplace. Allow you to have a tidy and neat environment without messy cords around. It is special for organizing all the power cords, charging cables, USB cords, cell phone chargers, audio cables, wired headphones, etc. This cord clips easily hold your cable in a clean and flat surface, keeps your cable in the right place where you need, makes your home and office tidy. No more dealing with a jumbled and tangled cable mess. A tidy office makes you more professional and elegant through other people's eyes.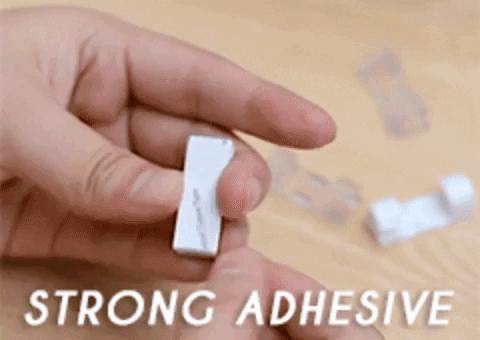 Features:
Wall or Desktop Cord Holder - This cable cord holder will help keep those cluttered cables and cords around your desk, TV, power strip, filing cabinets, computer or cell phone much nicer, cleaner, and safer.
Sturdy Sticky Pad - Equipped with self-adhesive tape that is strong adhesion and not easy to fall off. It can adhere easily to multiple surfaces

 such as a wall, tables, plastic, wood, glass, metal, and rubber

. 
Easy to Use - Peel and stick with the adhesive. Easily mount to a desk, wall, table and other flat surfaces with permanent peel and stick backing.
Wear Resistance Material - Strong ABS material ensures these cord management retaining strength and toughness properties in extreme environments, wear resistance, and no worry it will hurt your hand or cable.
Wide Usage - The cord holder can be used for a wide variety of cables including computer or TV cables, power cords, USB cables, and network cables.
Package Includes: Small (20pcs) / Large (16pcs) x Sticky Cable Organizer