Precise Measurement to play the perfect notes!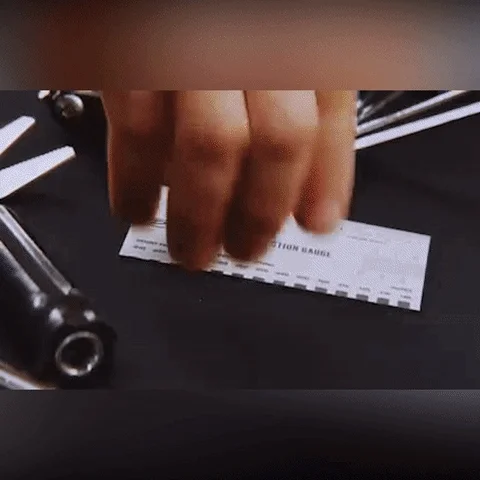 The String Action Ruler comes with multiple scale printed to allow exact & precise measurement when you're tuning & fixing your string instruments! Never mess up a note ever again with the help of the String Action Ruler!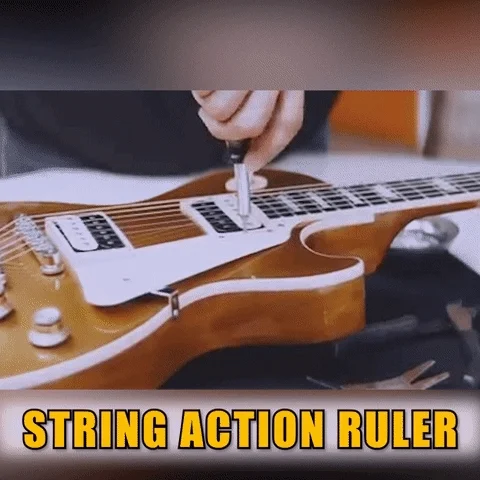 The String Action Ruler's scale is etched on to it, ensuring a long use without having it wore off. It is suitable to be used for Guitar, Bass, Mandolin, Banjo & all other strings instruments! It can be easily measure the string height, bridge saddle height & saddle slot depth!
The String Action Ruler is small in size & portable to be brought around with your guitar bag! It is 3.5" x 2.0" / 89mm x 51mm in size & made out of durable stainless steel.
FEATURES-:
With Scale For String Height, Ridge saddle Slot Depth & For Nuts Saddles & Pole Pieces

With Conversion Chart of String Action At 12th Fret Printed on One Side

Long Lasting Etched Printing

Suitable For String Instruments Such As Guitar, Bass, Mandolin, Banjo & Etc
PACKAGE INCLUDES-: