Protect your private information from identity thieves!
Are you in trouble with those junk mails? Do you want to recycle magazines and envelopes but have to put them in a shredder machine? Now say goodbye to the shredder machine and use our Identity Theft Protection Roller Stamp for the recollection of paper!

Are you worried about the private and personal information you have on your documents? No need to buy an expensive shredder to dispose of them securely. We offer you the Theft Protection Roller Stamp.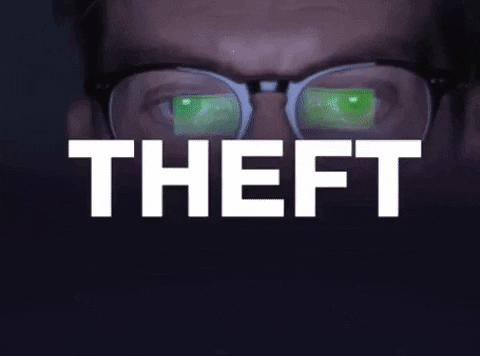 FEATURES:
Protects Your Identity: Our proven pattern was designed to hide the text underneath it, keeping it safe from prying eyes. We develop and manufacture the product ourselves and stand behind the quality, satisfaction guarantee.

Easy to Use: Simply roll the security stamp over the text you want to mask prior to discarding. Perfect for bills, credit card offers, bank statements, tax returns, postcards, junk mail, and more. Safe for all ages.

Length: Each roller will last for approximately 1,000 impressions or 100 feet. The pattern width is 1.5cm (0.5 inches) and covers 3 lines of standard text.

It Works: Unique designed patent pattern combined with the formulated ink works on most glossy surfaces and will mask out your private information.

A Great Alternative to a Shredder: Simple and effective protection with less mess and less noise without requiring the space. Safe to use for all ages.
SPECIFICATION: 
Material: ABS Plastic
Product Dimension: approximately 6.80*3.80cm
Product Weight: 60 grams
Color Available: Pink / Green / White
**The color will be chosen randomly.
PACKAGE INCLUDES:
1 x Theft Protection Roller Stamp