A versatile polishing tool for almost any surface.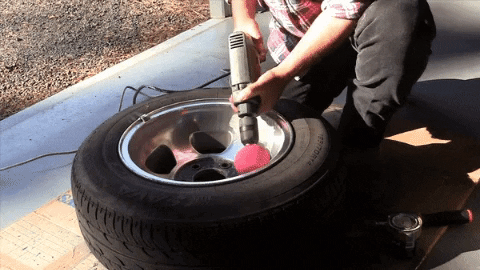 Polishing by hand can be tedious and messy - not to mention how hard it is on your skin! Ultra Buffing Ball is a foam ball that attaches to your electric drill. Instead of polishing small surfaces by hand, you can get them done faster and with better results with the help of power drill. This detailing tool is made of professional-grade closed-cell foam that is soft and highly absorbent.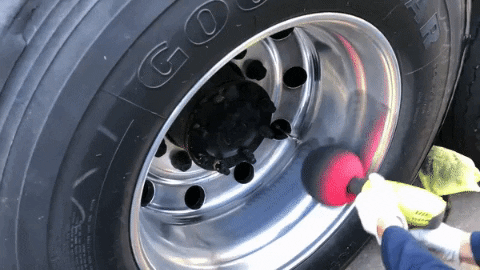 When you press the Ultra Buffing Ball to a surface, the sturdy foam maintains its shape so that there is a thick cushion between your vehicle and the drill. The individual foam tabs that compose the ball provide excellent polishing capabilities in combination with any polishing product. Not only cuts your detailing time in half, but it also does a superior job.
The spherical shape of the
Ultra Buffing Ball
allows you to use all sides when polishing in case one area becomes soiled. Unlike flat pads, you get more surface area and can, therefore, complete the job faster. The thick foam can be pressed into tight spaces and the round shape hugs the curves and concavities of your vehicle.
Colors:
Red - Super Fine
Black - Fine
Orange - Medium Low
Blue- Medium
Yellow - Coarse
Maroon - Super Coarse
Package Includes: 1 x Ultra Buffing Ball