A unique little tool for beginners to improve bowing skills on string-instruments.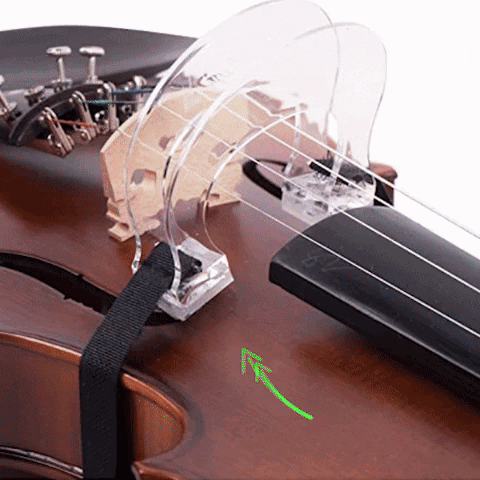 Looking for a professional, yet affordable violin bow corrector tool? Look no further! This Violin Bow Corrector tool must meet your needs. It is an auxiliary appliance for a violin beginner to straighten the bow efficiently in a short time. Corrects the bowing position of violin beginner and requires them to keep the right bowing position normatively, thus developing a good habit of bowing.
Features:
Works well with all sizes of 1/8, 1/4, 1/2, 3/4, and 4/4 violin.

Easy to install and disassemble with the convenient fastener tape.

Self bowing practice guide and it helps you cultivate correct bowing and wrist action.

Mini size and lightweight for you easily put it into your gig bag.

Adopt ABS material, durable in use, and harmless to your instrument. 

Great for beginners to master correct bowing action and violinists to improve their playing skills.
Package Includes: 1 x Violin Bow Corrector