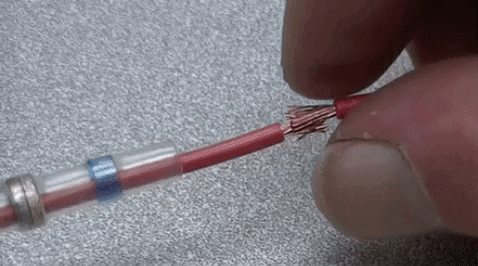 Save up your time! You do not have to twist and connect the wire and seal it with tubes anymore! Introducing 
Waterproof Solder Wire Connectors

, 
the innovative wire connectors that allow you to connect the wire, soldered, insulated in just seconds and it is waterproof. The transparent tubing is specially designed for direct visual inspection. With the wire perfectly sealed, you can expect longer wire life as the connectors prevent it from corrosion. Perfect for automobile and marine applications.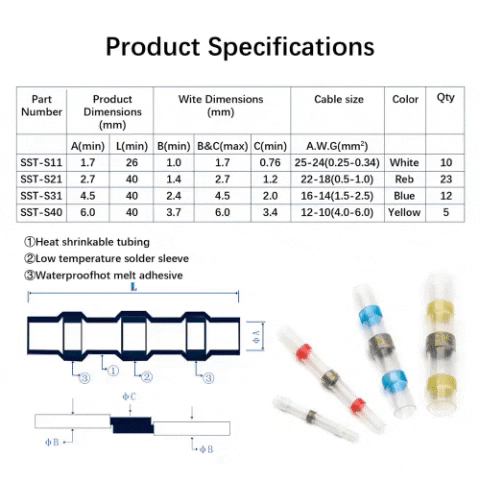 Waterproof Solder Wire Connectors comes in a set of 50 pcs, which consist of: 
SST-S11: 10pcs
SST-S21: 23pcs
SST-S31: 12pcs
SST-S41: 5pcs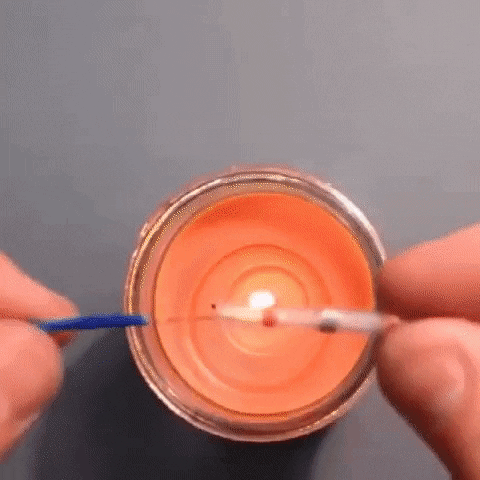 Features:
An easy one-step connection of wires, soldered, insulated and sealed
Can be ideal use in marine and automobile applications
Polyolefin tubing in outside and hot melt adhesive in inside
Solder and seal and with advanced waterproof function
Polyolefin heat shrink butt connectors improved pullout strength, provides a seal, strain relief, cable check, and insulation
Package Includes
: 1 x 50pcs (4 Sizes / Colors)