WHIRLPOOL MAKER
People of all ages are captivated by this example of nature's most ferocious and unpredictable phenomenon. Now they can command the power of the Tornado.
Choosing a whirlpool maker is the best bet for your display at every register. Give them a whirl, but have a storm shelter ready!
Use your colorful whirlpool maker to connect to plastic soda bottles together, and in seconds you can create your own Tornado. It also helps children and adults learn about the forces of nature and how air pressure and density work together.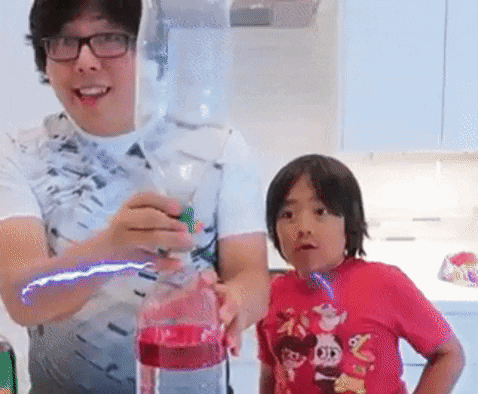 FEATURES: 
Reliable material: made of quality plastic, the whirlpool maker is durable and long-lasting; The surface of it has stripes, thus much easier for you to rotate, it can serve you for a longer time
Easy to use: use the whirlpool maker to connect a bottle with about 3/4 of water and an empty bottle, shake the bottle horizontally 4 - 5 times, then you will see the vortex in the bottle rotate
A nice present and fun experiment activity tool: this whirlpool maker is an educational and interesting experiment activity tool for school classes and clubs. It can help increase the intelligence of the kids, stimulating kids' interest in physics and study. It is also a fun birthday present for your kids
Colorful tornado: you can put safe coloring agent into the water in the bottle so that the little tornado you create has different colors and bubbles, which is more interesting
Package includes: 1pcs x Whirlpool Maker (without bottle)