Upgrade your in-car-entertainment with this plug-and-play wireless & Bluetooth car kit!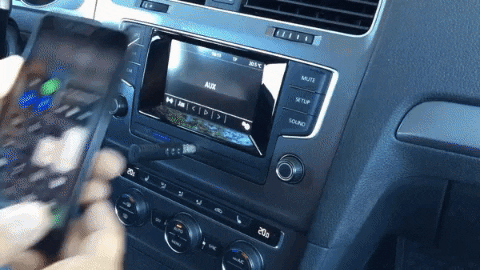 We all know the importance of entertainment in the car, especially during your road trip or travel. But spending hundreds on the sound system isn't that smart isn't it? This is what we have for you, Wireless & Bluetooth Car Kit the cheapest and easiest entertainment for your car!
BLUETOOTH RECEIVER: Built with Bluetooth 4.1 to smart your life that you can enjoy music and hands-free calling from your smartphone in premium-quality sound. Up to 33ft connection range guarantees low signal delay.

DOUBLE LINKS & WIDE COMPATIBILITY:  Connects two Bluetooth devices at the same time, and it also could compatible with most smartphones and Bluetooth electronics, ideal for home or vehicle audio systems and wired headphones 

AUTOMATICALLY RECONNECT: Just turn on the Bluetooth of your cell phone first, and then turn on the Bluetooth receiver, the Mpow Bluetooth Receiver can be automatically paired.

EXTRA-LONG BUILT-IN BATTERY: Provides up to 10 HOURS playing time and only need 1.5 HOURS to charge it fully.
NOTE: 1. This aux doesn't turn on automatically, please long press the "Multifunction Button" about 3 seconds, when it turned on the blue light will flash, then connect it with your Bluetooth devices.
Instructions:
 If this is the first time you use this device, please pair the Bluetooth AUX first: 
To enter pairing mode, press and hold the ON/ OFF button for 5 seconds until both red and blue LEDs flash.
Search for the music receiver on your mobile phone or compatible transmitter. Touch and hold one button to power on and it will automatically search for a compatible transmitter. No any codes to enter if connect with for Apple or for Android device. LED lights beneath the button indicate the device's connection and charging status. 
The devices should now recognize each other and pair. The LED on the music receiver will slowly flash blue after successfully pairing. 
To complete pairing some devices require a passkey or code, please enter "0000". 
Once successfully paired, the devices can be power off. To re-connect simply power them both on, no need to pair again. 
PACKAGE INCLUDES: 1 x Wireless & Bluetooth Car Kit