Decorate your house with this unique rubber stamp!

Bored with all the plain painting for your house? The Wood Graining Stamp is the perfect decorative tool for your new house paint! Simply drag it on the paint surface and get a realistic wood grain finishing! Apply pressure randomly while you drag along the paint to get a different texture.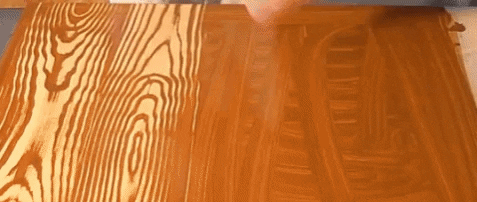 FEATURES: 
The perfect tool for decorating house.

Easy to use.

Made from rubber, show vivid graining effects.

Wood grain designs decorating tool.
Apply the first color, let dry.

Apply second color.

While still wet, slide along wood graining tools, create the effect.
Note: Please note that there might be some peculiar smell due to machine cutting, please placing it in an airy place to eliminate the smell.
 
Package Includes: 
2 x Wood Graining Stamp (Large & Small)